24/11/2016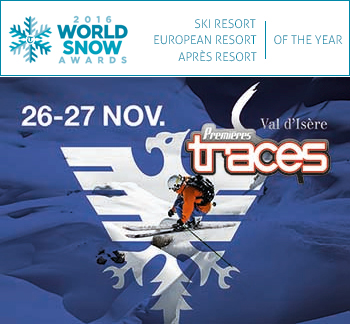 SATURDAY, NOVEMBER 26
Slopes opening in Val d'Isere
From this Saturday, the Pissaillas glacier/Iseran, Fornet, Solaise, and Bellevarde sectors will be open. You can ski to and from the Ski Force Winter Tour village on Solaise. The link between Val d'Isère and Tignes will be open.
WHAT'S NEW IN VAL D'ISÈRE
The makeover of the Tête de Solaise: the 10-person Solaise gondola with WiFi and heated seats provides high-speed access to two-thirds of the Val d'Isère ski area. The lift brings you up to the new Day Lodge, gateway to the Solaise and Le Fornet pistes as well as the focal point for the new beginner area. The Day Lodge, with its views of the slopes houses a warm and comfortable picnic area, complete with a microwave.
Also check out the new BMW x Drive Skimovie slalom piste where you can be filmed in action against the clock.
PISTES OPEN ON THE TIGNES SIDE
The sectors Grande Motte, Tovière, Aiguille Percée and Palet will be open from Saturday on. You can ski in and from the resort.
Come and enjoy the opening weekend and the early snow.