20/12/2020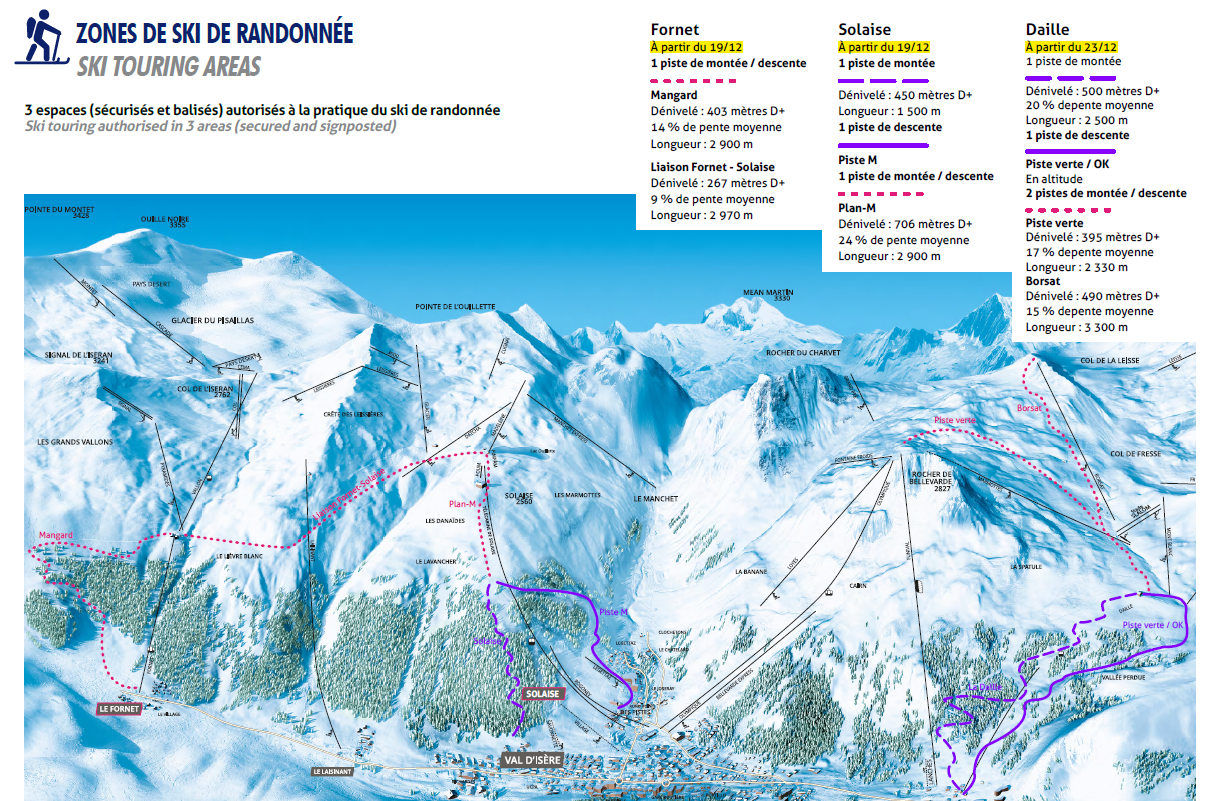 Val d'Isere officially opened for Christmas yesterday (Sat Dec 19th), albeit without the ability to use a ski lift as they are closed. However, we have plenty of other activities on offer. The sky is blue and the mountains are so beautiful and we have been making the most of the Manchet Valley for hiking and skate skiing and we are preparing our touring skis for some further adventures.
Paths for hiking, cross-country ski trails, mountain biking on snow (Manchet, Daille, Pont St Charles) & tobogganing area on the snow front.
Mini snowmobile, dog sledding, snowshoeing, running, mountain biking & fatbiking… please contact service providers for detailed information (whether as individuals or supervised by professionals). Evolution 2 are offering these services. Ecole de ski Evolution2 Val d'Isère - Evolution 2
Ice rink: open from 10am to 7pm.
Ski touring: if access to the mountain is not possible due to the closure of ski lifts, you can go to access the ungroomed area "at your own risk
In terms of resort opening for skiing, a date is yet to be set pending a review on Jan 7th following the Christmas & New Year celebrations and C-19 infection numbers in France. This is a government driven mandate, not local authority. We are optimistic resort will open circa 20th January. We will keep you posted.